SalesRoads Review | Pros and Cons, and Alternatives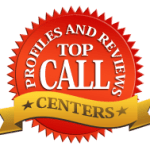 SalesRoads
2825 N. University Drive #250
Coral Springs, FL 33065
Overall Rating

About SalesRoads:
SalesRoads is on of the nation's top rated B2B appointment setting & lead generation providers for midmarket and enterprise level organizations. Because of their unique turn-key approach to on demand lead generation, they understand the delicate intricacies of implementing highly successful programs for their clients.
Specialties:
B2B Appointment Setting
Lead Generation
Sales Outsourcing
Since they are on the front lines of communication, they recognize the importance of making a rock solid professional first impression – this is why their United States based telesales employees are some of the most experienced in the b2b and b2c industry, with an average of over 14 years of telesales, prospecting and appointment setting experience. This high level of skill provides our clients with the most proficient, distinguished and professional agents in the industry.
Pros: Has 100+ employees, is privately owned, and has been in business since 2006. They are one of the most effective and respected sales lead outsourcing company in the country that recruits and retains the most talented sales executives wherever they may live.
Cons: Their website was very limited and lacking in information about their services and solutions.
More About Callbox:
B2B Lead Generation

Customer Profiling

Digital Marketing
Event Marketing Services

Managed Marketing Automation
Clients: Aramark, ADP, At&T, Adopt a Highway, Nichippers, Microsoft
Not Sure About SalesRoads as the best solution? See other top reviews on answering service companies below.
Back to Top Lead Generation Companies
Video About SalesRoads
SalesRoads Review
November 28, 2018