Sound Telecom Review | Pros and Cons, and Alternatives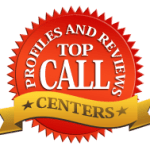 Sound Telecom
1802 B Monroe St
Spokane, WA 99201
www.Sound-tele.com
509-622-2955
Overall Rating

About Sound Telecom Communications:
Sound Telecom is possibly one of the best answering service providers in the nation. Pricing is a tad on the higher end, but may be worth it when you examine the quality of service you get.
Sound Telecom has some of the best managers and best speaking receptionists in the industry. Few call center reviewed as well as the company, and there is little they don't offer.
Sound Telecom began business in 1986 and is a privately-owned 24/7 telephone answering service, inbound call center services, and paging services for customers throughout the U.S. and British Columbia, Canada.
Motivated by the Vision to build a legacy of excellence Sound Telecom engaged in many excellent that has helped them to expand their services to include inbound order taking for large companies and order processing.   Sound Telecom is a leading nationwide answering service provider with robust cloud-based phone systems (provided through its Solaxis division).
They offer business voicemail, bilingual agents, appointment setting, and order taking services.
Pros: Sound Telecom has a very professional team, and operators are all well trained to support any market and any industry. Over 100 employees. Great training programs and incentive for their staff. Over 30 years of experience.
Cons: Personalized solution such as outbound calling for small businesses are not available.
More About Sound Telecom:
100+ Call Center Agents

24 Hour Phone Answering

Reminder Call Services
Order processing management

Pager Services

ROI Diagnostics & Reporting

Bilingual Agents

HIPAA Compliant

Business Voicemail
Clients: AFLAC, AT & T, Century 21, American Red Cross, Boeing, CB Richard Ellis, Hertz Equipment Rental, Girl Scouts of Western Washington, Krons, Microsoft
Not Sure About Sound Telecom as the best solution? See other top reviews on answering service companies below.
View Top 10 List
Video About Sound Telecom Solutions
Sound Telecom Complaints & Reviews
January 8, 2017