AnswerConnect Review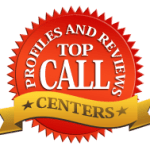 AnswerConnect
MS 61
Portland, OR 97208-4000
www.answerconnect.com
800-525-1315
Overall Rating

About AnswerConnect:
Being professional is an important part of providing excellent customer service. After a single interaction, your customers should feel fully satisfied that a competent, helpful person assisted them in every way possible. AnswerConnect's responsive associates adapt to the needs of your business and clients.
They understand the real gravity of working efficiently, and their Operations Desk periodically–and frequently–works to assure quality through running test calls, helping to ensure quick answer times, correct telephone etiquette, and an enthusiastic tone of voice. Experienced, specially trained Operations Desk specialists staff this position on a rotating shift basis to act as our internal "call traffic controllers" 24 hours per day, seven days per week, to better ensure that their Business Support Associates are receiving your customers' calls without delay.
Pros: AnswerConnect is a reputable inbound answering service that turns the traditional call center solution into a robust customer support service. Their operators are all U.S.-based, and speak fluent English. You can get 225 minutes for $199.99
Cons: They do not provide any out call services.  Pricing is not published unless you provide an email address.
More About AnswerConnect:
27% faster answer time
30% Less turnover than average call centers
24 Hour Online client access
Order Processing
Plans start at $149.99 for 135 minutes
$49.99 Set up fee
Clients: Talbots, UCLA, Verizon, Bank of America, Fujitsu, RotopRooter, Oldcastle, Bic
Not Sure About AnswerConnect as the best solution? See other top reviews on answering service companies below.
AnswerConnect Advantages
AnswerConnect – A Game Changer for Customer Support
As a small business owner, the importance of providing exceptional customer support cannot be overstated. In today's digital age, where customers expect quick and efficient responses, having a reliable and professional answering service is a must. I recently signed up for AnswerConnect, and I am thrilled to share my experience with this fantastic service.
User Experience and Interface (5/5) AnswerConnect offers a user-friendly website with an intuitive interface that makes navigating the platform a breeze. The dashboard provides a comprehensive overview of all the relevant statistics, from the number of calls answered to the average response time. I also appreciate the mobile app, which has proved invaluable in staying connected with my business while on the go.
Quality of Service (5/5)
The quality of service provided by AnswerConnect has exceeded my expectations. The team of receptionists is available 24/7, which ensures that my customers never feel ignored or frustrated due to unanswered calls. The receptionists are not only professional but also exceptionally skilled in handling various inquiries, complaints, and appointment scheduling tasks.
Customizability (4.5/5)
One of the standout features of AnswerConnect is the ability to customize the answering service to match my business's unique requirements. I was able to create custom scripts and protocols for the receptionists to follow, resulting in a seamless customer service experience. The only minor drawback is that some advanced customizations may require a bit of time and effort to set up.
Integration with other tools (4/5)
AnswerConnect offers integration with several popular CRM and scheduling platforms, which has significantly improved the efficiency of my business operations. However, it would be beneficial if they could expand their list of supported integrations to accommodate businesses using less common tools.
Pricing (4/5)
While AnswerConnect's pricing may be slightly higher than some competing services, the exceptional quality of their service justifies the investment. Various pricing plans are available to cater to businesses of different sizes and requirements, making it a scalable solution for growing enterprises.
Customer Support (5/5)
The customer support provided by AnswerConnect has been top-notch. Whenever I encountered any issues or had questions, their team was prompt, professional, and eager to assist. This level of customer support has instilled a sense of confidence in the service, knowing that any issues will be resolved swiftly.
In conclusion, AnswerConnect has proved to be a game-changer for my business, enhancing customer satisfaction and streamlining operations. If you're in the market for a reliable and professional answering service, I wholeheartedly recommend giving AnswerConnect a try. With their exceptional service quality, customizable features, and outstanding customer support, you won't be disappointed. Overall Rating: 4.7/5
Compare Quotes
AnswerConnect Complaints & Reviews
November 20, 2015