Complaints & Reviews About AnswerConnect 2018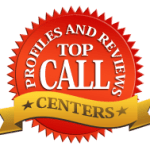 AnswerConnect
MS 61
Portland, OR 97208-4000
www.answerconnect.com
800-525-1315
Overall Rating

About AnswerConect:
Being professional is a critical part of providing superior customer care. After one phone call or online chat, your customers should feel satisfied that a competent, helpful person assisted them in every way possible. AnswerConnect's responsive associates adapt to the needs of your business and clients.
They understand the real gravity of working efficiently, and their Operations Desk periodically–and frequently–works to assure quality through running test calls, helping to ensure quick answer times, correct telephone etiquette, and an enthusiastic tone of voice. Experienced, specially trained Operations Desk specialists staff this position on a rotating shift basis to act as our internal "call traffic controllers" 24 hours per day, seven days per week, to better ensure that thier Business Support Associates are receiving your customers' calls without delay.
Pros: AnswerConnect is a reputable inbound answering service that turns the traditional call center solution into a robust customer support service. Their operators are all U.S.-based, and speak fluint English. You can get 225 minutes for $199.99
Cons: They do not provide any out call services.  Pricing is not published unless you provide an email address.
More About AnswerConnect:
27% faster answer time
30% Less turnover than average call centers
Online client access
Order management
Web services
Plans start at $149.99 for 135 minutes
$49.99 Set up fee
Clients: Talbots, UCLA, Verizon, Bank of America, Fujitsu, RotopRooter, Oldcastle, Bic
Not Sure About AnswerConnect as the best solution? See other top reviews on answering service companies below.
More Reviews on Answering Service Providers
More About AnswerConnect

AnswerConnect Complaints & Reviews
November 20, 2015