AnswerFirst Review | Pros & Cons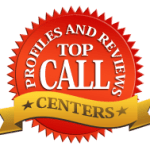 AnswerFirst
1602 North 21st Street
Tampa, FL 33605
www.answerfirst.com
813-882-5310
Overall Rating

About AnswerFirst:
Located in  historic Ybor City, the AnswerFirst call center is close to downtown Tampa. Tampa was chosen as the corporate site because of its growing demographics & centralized location in Florida. With its beautiful white beaches and wonderful climate, Tampa is a great place to work and live.
Since the invention of the telephone, answering services have been helping businesses meet the needs of their clients. While many predicted answering services would go the way of the horse and buggy with the popularity of cellular phones, text messaging and newer technologies, answering services have become more prevalent than ever.
There are several underlying reasons call centers have continued to flourish in this environment. First, and most obvious, people like doing business with other people. If you were looking for a product or service, would you rather speak with a live person or leave a message in a voice mail? The vast majority of the people prefer speaking with a live person; studies show that 33% of people will not even leave a message when reaching a voice mail. Second, our answering services and virtual receptionists are available 24/7/365 to take your calls and handle your clients when you can't be available.  Yes, you can provide answers and solutions in the middle of the night and, no, you don't need to lose sleep to do it.  Finally, it is often more affordable for businesses to use our virtual receptionists versus hiring full-time reception help.
Pros: AnswerFirst offers order entry, 24/7 technical support, toll free access, and online account management. They also offer discounts for call volume increases. Service cost $20/ every 28 days + $1.15 per minute of operator time. While not accredited, they do have an A+ rating with the BBB.
Cons: Unlike most call center solutions AnswerFirst does not offer a free trial to test their services and cancellation terms are not consistent with the industry standard. They bill in 28 days increments which means you can expect 13 invoices per year.
More About AnswerFirst:
24×7 Call Answer Service
100% US Based Offices
Free Call Forwarding numbers
Elevator phone monitoring services
Twitter Account Monitoring
Custom Announcements and IVR
No Long Term Contracts required
Plans start at $20/month plus $1.05 per minues
Clients: Heinz, PNC, Re/Max, PBS, AMSCOT, City of Long Beach, Terminix, Colliers Arnold
Not Sure About AnswerNet as the best solution? See other top reviews on answering service companies below.
More About AnswerFirst

AnswerFirst Complaints & Reviews
November 25, 2015