Complaints & Reviews About AnswerForce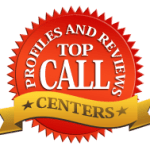 AnswerForce
PO Box 4300
Portland, OR 97208-4300
www.answerforce.com
800-461-8535
Overall Rating

About AnswerForce
AnswerForce offers sophisticated and high-end technology to streamline your business and help you succeed. Use these tools to maximize productivity, increase customer satisfaction and expand your business.
Their call center supports 24/7 service, inbound calls, CRM integration, lead capture solutions, and live web chat services.
AnswerForce prides in speciality answering services to provide tailor-made solutions for your business. Their associates comprises of industry-oriented teams, who are bright and industry-savvy and uses a friendly tone to ensure your customers feel welcome and relaxed. They believe that the training and detailing for each industries differ from each other. They are equipped with your industry specifications to help deliver better results. You get 90 minutes of talk time to $100 with each additional minute charged at $1.25, and the set up fee is $49.
Pros: With over 50 million calls answered they have lots of experience. Their staff usually answers calls withing 4 rings.
Cons: They do not offer outbound services. They do not publish their rates unless you give them your email address.
More About AnswerForce:
24 Hour call answering
Inbound call support
CRM Integration
Email Delivery
Live Web Chat Services
Click to call
Integartes with SaleForce, ZoHo, Webhooks, Constant Contact, Zapier
$49 Set up fee
Plans start at $100/month for 90 minutes
Clients: GPS Technologies, Handyman Matters, Progressive Comfort Solutions
Not Sure About AnswerForce as the best solution? See other top reviews on answering service companies below.
More About AnswerForce
AnswerForce Complaints & Reviews
April 20, 2016