Answering Service Care Review – Updated October 14, 2019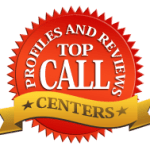 Answering Service Care
203 Forest Hill Ave
Rocky Mount, NC 27804
www.answeringservicecare.net
(800) 430-6511
Overall Rating

Answering Service Care:
Answering Service Care has been in the business for 45 years. They offer a variety of services and are available 24/7 every day of the year. The company is also accredited with the Better Business Bureau.
Let's take a look at what they provide below.
Services
You can get the appointment scheduling feature either as a package with other services or by itself. The service can send out confirmation messages as well as schedule changes through text and email. And by using the application Acuity, people on your team can easily access the schedule and make adjustments.
Call recording is a popular choice among people who use answering services. This allows you to check on the quality of the answering service and also have a better understanding of any customer issues that might arise. At Answering Service Care, your calls can be saved on their system for up to 30 days.
If you're part of a medical or legal practice, being able to refer to recorded calls can be essential for your records.
Spanish is the second most popular language in the United States. Thus, by utilizing bilingual answering, you can open your business up to an even larger customer base. Not only can you serve more customers but you can help make new, Spanish-speakers clients feel more welcome and comfortable.
Custom on-hold music from Answering Service Care does more than give your customers some music to jam out to. By having music play while they wait, your customers can rest assured that they haven't been disconnected. And at Answering Service Care, you can upload any piece of audio you want.
So you can have music play, an advertisement, or important business announcements.
Prices
There are four tiers when it comes to Answering Service Care's pricing. The Starter Plan is $39/month and users get 40 minutes. They also receive 24/7 coverage, free SMS and email relay, online portal access and a free local number.
The Business Tier is $129/month and you get 150 minutes. It includes all of the perks of the Starter plan plus one "Follow Me" number.
With the Premium Plan, you get 250 minutes at $199/month. It includes all of the previous features as well as free patching.
And finally, there is the Enterprise Plan. With this plan, you get a whopping 500 minutes for $395/month. You also get all of the other perks plus one fax-to-email line.
Cons
Although Answering Service Care is a reputable family business based domestically, not everyone is pleased with the service. Some users have reported being double-billed or charged based on details they were not aware of.
In order to avoid this, we suggest reviewing your monthly statements and making sure that you are well aware of everything you intend to pay for.
More About Answering Service Care:
Call Center Services
Appointment Scheduling
Salesforce Integration
24/7 Service
Bilingual Agents
Call Recording
Pricing starts at $39/month ($0.95 per additional minute).
Not Sure About Answering Service Care as the best solution? See other top reviews on answering service companies below.
Video About Answering Service Care

Answering Service Care Complaints & Reviews
October 21, 2019