Answering Service United Review | Pros & Cons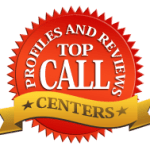 Answering Service United
2849 Maricopa Ave
Lake Havasu City, AZ 86406
www.answeringserviceunited.com
800-611-1970
Overall Rating

About Answering Service United:
We call this company 'a solid, fair priced business answering service you can trust'.
Answering Service United offers reliable and secure live answering services that offer a more personalized service. Each phone answering service has its plus points, and when you have them both available together, it means they can provide you with exactly what you need, when you need it, every time, to make the communications part of your business run like a well-oiled machine.
As some companies are shipping their call center jobs overseas, they are proud to be a US-based business employing hundreds of US customer service representatives.  They are also proud of being featured in TheStreet.com recently in an article about our 25 years of success!
Pros: Semi-clear pricing is published ($19.95.month) then about $2.85/day or 12 cents/hour as an average.
Cons: We are not able to find an address for this business anywhere on its website. They offer staged calls for examples of how calls are handled which appeared to offer limited details about their message management solution.
Not Sure About Answering Service United as the best solution? See other top reviews on answering service companies below.
See Top Answering Service Providers
Answering Service United Complaints And Reviews
December 28, 2015