Appletree Answers Review | Pros & Cons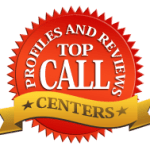 Appletree Answers
1521 Concord Pike, Suite 202
Willimgton, DE 19803
www.appletreeanswers.com
302-622-3766
Overall Rating

About Appletree Answers:
Our team call Appletree Answers 'one of the largest answering service providers with a local feel'.
Appletree Answers was purchased by Stericycle which claims it provides best-in-class call center services, giving your organization the freedom to leave routine customer interaction to them and focus on your core business activities. This freedom allows your organization to achieve operational excellence, give your external relationships the attention they deserve, and attain steady financial growth. With us serving as your partner, there's no need to burden existing staff with these routine communications.
Appletree Answers answering service offer an industry-leading portfolio of communication services—no other provider has the breadth and depth of services for organizations large and small. Just as importantly, they are continually investing robust resources in call center infrastructure standardization and agent training—and raising our own performance standards in the process.
Compare Quotes
Pros: Appletree Answers call center will offer support with all of your script development requirements without charging a fee. Most services charge $10- $15 extra to answer calls on holidays, whereas Apple Tree does not.
Cons: Some complaints have been issued about billing practices suggesting that clients could have been on a more equitable answering service plan. However, it is debatable as to whose responsibility this really is. The company does not provide lead generation solutions.
More About Appletree Answering service:
Virtual Receptionist Services
Live Online chat services
Bilingual Operators
HIPAA compliant
Order Processing Solutions
Automated Solutions
Pricing Not Listed
Clients: SENOS PR, Money Mailer, Fones4All, Canteen, Great Lakes Podiatry, HatsAmerica
Not Sure About Appletree Answers as the best solution? See other top reviews on answering service companies below.
More About AppleTree Answering Service

Appletree Answering Service Advantages
Stellar Communication with Appletree Answering Service
As a business owner, communication is the lifeblood of any organization. Ensuring that clients and customers are always able to connect with you is of utmost importance. This is where Appletree Answering Service comes in, and I am pleased to say that my experience with them has been nothing short of exceptional.
From the get-go, Appletree has demonstrated professionalism, competence, and reliability. They offer a wide range of services tailored to fit the needs of businesses of all sizes, from small enterprises to large corporations. Whether it's providing 24/7 live call answering, virtual receptionists, or appointment scheduling, Appletree has proven that they can handle it all with ease.
Upon partnering with Appletree Answering Service, I quickly noticed a remarkable improvement in my business's customer satisfaction levels. Their friendly and knowledgeable operators have consistently provided top-notch assistance to my clients, ensuring that their questions are answered, messages are relayed, and appointments are scheduled promptly.
One of the standout features of Appletree Answering Service is their ability to customize the call answering process to suit the specific needs of my business. I was able to work closely with their team to develop a script and call protocols that not only fit my brand identity but also addressed the unique requirements of my clientele. This personalized touch has undoubtedly contributed to a more seamless communication experience for my customers.
In addition to their superb service, Appletree Answering Service offers a user-friendly online portal that allows me to access call data, messages, and other important information at any time. This level of accessibility has made managing my business's communication far more efficient and convenient.
If I were to pinpoint an area for improvement, it would be the occasional wait times during peak call hours. However, this is a minor concern given the overall quality of service and the peace of mind that comes with knowing that every call is being handled professionally.
In conclusion, Appletree Answering Service has been an invaluable asset to my business. Their commitment to delivering top-quality communication services, coupled with their friendly and skilled operators, has significantly improved my customer satisfaction levels and streamlined my business operations. I wholeheartedly recommend Appletree Answering Service to any business seeking a reliable and efficient answering service partner.
Compare Quotes
Appletree Answering Service Complaints & Reviews
November 20, 2015