Appletree Answers Review | Pros & Cons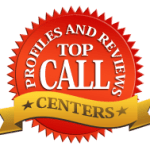 Appletree Answers
1521 Concord Pike, Suite 202
Willimgton, DE 19803
www.appletreeanswers.com
302-622-3766
Overall Rating

About Appletree Answers:
Our team call Appletree Answers 'one of the largest answering service providers with a local feel'.
Appletree Answers was purchased by Stericycle which claims it provides best-in-class call center services, giving your organization the freedom to leave routine customer interaction to them and focus on your core business activities. This freedom allows your organization to achieve operational excellence, give your external relationships the attention they deserve, and attain steady financial growth. With us serving as your partner, there's no need to burden existing staff with these routine communications.
Appletree Answers answering service offer an industry-leading portfolio of communication services—no other provider has the breadth and depth of services for organizations large and small. Just as importantly, they are continually investing robust resources in call center infrastructure standardization and agent training—and raising our own performance standards in the process.
Pros: Appletree Answers call center will offer support with all of your script development requirements without charging a fee. Most services charge $10- $15 extra to answer calls on holidays, whereas Apple Tree does not.
Cons: Some complaints have been issued about billing practices suggesting that clients could have been on a more equitable answering service plan. However, it is debatable as to whose responsibility this really is. The company does not provide lead generation solutions.
More About Appletree Answering service:
Virtual Receptionist Services
Live Online chat services
Bilingual Operators
HIPAA compliant
Order Processing Solutions
Automated Solutions
Pricing Not Listed
Clients: SENOS PR, Money Mailer, Fones4All, Canteen, Great Lakes Podiatry, HatsAmerica
Not Sure About Appletree Answers as the best solution? See other top reviews on answering service companies below.
More About AppleTree Answering Service

Appletree Answering Service Complaints & Reviews
November 20, 2015