ASD Answering Service Review | Pros & Cons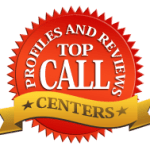 ASD Answering Service
108 Chesley Dr
Media, PA 19063
www.myasd.com
800-868-9950
Overall Rating

About ASD Answering Service:
ASD answering service earned 5 stars for courteous agents, fast answer times, and fair pricing.
Based originally in Glenolden, Pennsylvania, ASD Answering Service got its start in 1972. The company was founded by Martin Czachor and his wife, Barbara.
As new age technology added more solutions to the answering services industry, the company continued to offer more competitive call center features and tools. ASD Answering  Service gave a great deal of their attention to the support funeral directors.  Through time they became one of the leading companies support funeral homes with 24 hour answering services.
In 2006, ASD Answering Service relocated to a 15,000-square-foot, custom-designed office located in Media, PA where the now employee more than 200 call center agents.
ASD Answering Service patented several solutions, such as First Call Connect, part of their test messaging and alerts regarding calls in process. The also patented Solicitor Shield, which keeps bills down by identifying solicitors and spam calls and sending them to a junk mail box so their lines are not tied up.
Pros: ASD is exceptionally trained qualified to support funeral homes. Their costs are affordable and their agents are well trained to manage sensitive matters, such as people dealing with the loss of a loved one.
Cons: The company has a single location which might impact answer time in the rare event of severe inclement weather. However, we currently have not identified any negative reports to date.
More About ASD Answering Service:
200+ Call Center Agents

24/7 Support

Specializes in Funeral Homes
Partners w/ FuneralOne, SRS Computing
Offers a 30 Day Free Trial
Offer a Robust Mobile App
Clients: J. Foster Phillips Funeral Home, Cremation Society of Virginia, Snouffer Funeral Home, Jackson Funeral Home, Bayliff & Son Funeral Home, Inc., Scobee-Combs-Bowden Funeral Home, Bauman Family of Funeral Homes
Not Sure About ASD Answering Service as the best solution? See other top reviews on answering service companies below.
Back to Top Answering Service Providers
Video About ASD Answering Service Solutions
ASD Answering Service Complaints & Reviews
November 14, 2017