CallSBO Review | Pros and Cons, and Alternatives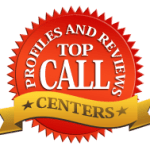 C@llsbo
PO Box 2851
Port Angeles, WA 98632
www.callsbo.com
888-399-1357
Overall Rating

About CallSBO:
CallSBO™ delivers real value to their customers. They are the most respected answering service company you will find in Washington state, and across the US.
CallSBO™ is a service of PROSBO, INC is a Business & Consumer Services Company providing exceptional communications, marketing, and management solutions and service by real people living in your home town.
They are producers of innovative online products & services, and a host of companion services that help make the small business owner and entrepreneur more successful.
They function on a consistent life philosophy that permeates all of life, including their business practices as it concerns our customers. Believing that all people are reflections of a Sovereign and Benevolent Creator provides the foundation for treating them with love and respect. Whether or not the putting this philosophy into practical actions brings desirable results neither validates nor discredits its truth. PROSBO, INC! does not engage in pragmatism. They do not believe that something is true because "it works".
Pros: Callsbo has a track record of communicating well and hires quality speaking operators. With this knowledge, Callsbo can answer customer questions and schedule sales appointments for your staff. They provide toll-free numbers to clients at no additional cost.
Cons: Their post sale customer support does not appear to be good. the website is outdated and hard to navigate services. There is no online access to reporting. Set up fees can be high and they do not publish pricing for services on their website.
Not Sure About Callsbo as the best solution? See other top reviews on call center service below.
See Top Answering Service Providers
Callsbo Complaints and Reviews
November 19, 2015