Ding A Ling Answering Service Review | Pros, Cons, And Alternatives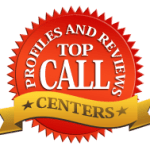 Ding A Ling Answering Service
1095 Jupiter Park Dr
Jupiter, FL 33458
www.dingalingansweringservices.com
561-277-1800
Overall Rating

About Ding A Ling Answering Service:
Ding A Ling Answering Service has largest array of solutions for Jupiter, FL based businesses, and is a strong competitor to call centers all across Florida.
The company got its start in 1969. Founded my Mr. Frank Brooks, the company has grown consistently and now has a notional footprint in the answering service industry.
Ding A Ling answering service boasts that their service is so good that 80% of the new clients come from referrals by existing customers.
Their customer service team promises to help clients put together a well written call script to fully and competently support your customers and prospects. Your caller's needs and details are taken, tailored to your unique needs, and delivered to your office according by Email, text, fax, or call patching.
The company allows you to pay your monthly answering service bill online via PayPal.
Customer comments:
Thanks to DingALing I have been able to focus in other important tasks. My business is busy all the time so we could not function without DingALing. They are very professional and caring.
When I decided to try an answering service, I was concerned about two main things: long holding times and unkind attitude of the person answering the phone. I found DingALing thanks to a colleague advice and I their service have become incredible valuable, my clients are more than satisfied and I couldn't be more pleased with their professionalism
Pros: Ding A Ling Answering Service has a lot of happy customers and seems to have no complaints that have not been satisfactorily addresses. They are a family owned business and employees turnover rate may below the industry average.
Cons: The company website offers limited information about all of their services and price points.
More About Ding A Ling Answering Service:
50+ Call Center Agents

24/7 Support

Call Patching and Call Transfer
Email Monitoring
Appointment Scheduling
Clients: Not Avialable
Not Sure About Ding A Ling Answering Service as the best solution? See other top reviews on answering service companies below.
View Top 10 List
Ding A Ling Answering Service Complaints & Reviews
November 14, 2017