Directors Choice Funeral Answering Service Review | Pros, Cons, And Alternatives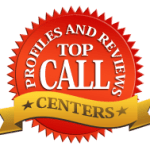 Directors Choice
200A-560 Main Street
Saint John, NB E2K-1J5
www.dchoice.com
888-920-1900
Overall Rating

About Directors Choice Answering Service:
For funeral homes, Directors Choice is, without question, a top 3 ranked answering service company. This company was literally founded with a model to support funeral directors and their customers. This company earned five stars because we don't offer more.
One thing we really like about Directors Choice Answering Service is the have one core focus. They support funeral homes, making them a tad better then call centers covering multiple industries.
Directors choice offer mobile apps, web chat solutions, live call transfer, and overnight message prioritization.
Their DC to Go mobile application fully supports the largest of funeral homes by putting the data you need at your fingertips. From your office PC to your smart phone, communications are readily available 24×7. Their web chat feature ensures you to reach potential customers online.
Pros: The offer web chat services for customers that are not ready to call, but want to chat for information. The specialize in support for funeral directors and have software to really support them.
Cons: The company appears to be corporately located out of the US, however, calls may be answered locally.
The company partners with ICCFA, NFDA, and the Texas Funeral Directors Association.
More About Directors Choice Funeral Answering Service:
Mobile application for Smart Phones
Live Web chat Solutions
Live Answering 24/7
Customized Message DeliveryOptions
Online portal and call monitoring
Overnight message prioritization
Live transfers on demand
Calls answered in 3 rings or less
Quick dispatch, within 15 minutes or less
Directors Choice is an award-winning answering service that was built by a funeral director and teams up staff trained in funeral home field with advanced technology to provide your clients  with the service they deserve.
Clients: Dunn Family Funeral Home, Mullican – Little, Ronald Rex Funeral Chapels, Mahone Funeral Home Limited, Parkview Funeral Chapel, Rest Haven Funeral Home
Not Sure About Directors Choice Answering Service as the best solution? See other top reviews on answering service companies below.
Back to Top Funeral Home Answering Service Providers
Video About Directors Choice Answering Service Solutions
Directors Choice Complaints & Reviews
December 5, 2017