LiveAnswer Review | Pros and Cons, and Alternatives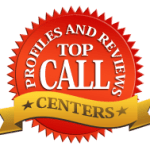 LiveAnswer Answering Service
1101 Brickell Avenue, #800
Miami, FL 33131
www.liveanswer.com
305-928-2077
Overall Rating

About LiveAnswer:
Bottom line, LiveAnswer is home-run solution for all your answering service needs. This company seemed to come out of nowhere, and we rate them as one of the best companies for nearly any answering service needs.
In the beginning, there was a frustrated Adam, his growing company, and a lack of easy phone support when he couldn't catch every call that came in. Missed calls means missed opportunities and Adam found himself against a barrier restricting his business potential. Recognizing that he was right in the middle of an unsolved issue plaguing many businesses, Adam came up with a simple solution – LiveAnswer, an update to the limited, costly, and inefficient model of outdated call-centers.  24/7/365 live agent service for the fraction of the cost of answering your own calls.
Reach the business you have been missing with unanswered phone calls. According to Forbes, "LiveAnswer users have seen up to a 200% increase in sales generated from call leads."
Pros: LiveAnswer works with a number of reputable clients such as Coldwell Bandker, BOA, and MetLife. Customers can sign up for 24/7 call center services quickly and with average market pricing. LiveAnswer offers some of the best reporting and analytics in the industry. Customers can get 150 minutes of service for $159/month.
Cons: Some customers have complained about deceptive call times, however LiveAnswer has responded accordingly.
More About LiveAnswer:
Powerful online-tools
Set up your own script online
7-day free trials
Integrate with Salesforce, Zendesk, Zhho, Highrise, HutSpot
Daily recap reporting
Call tracking available
Pricing starts at $90 for 75 minutes
Clients: Coldwell Banker, GSN, AT&T, Nissan, MetLife, Bank of America,
Not Sure About LiveAnswer as the best solution? See other top reviews on answering service companies below.
LiveAnswer Complaints & Reviews
November 19, 2015