MAP Communications Review | Pros and Cons, and Alternatives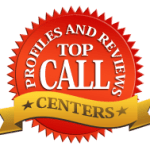 MAP Communications
840 Greenbrier Circle, Suite 202
Chesapeake, VA 23320
www.mapcommunications.com
757-424-1191
Overall Rating

About MAP Communications:
There's so much good about MAP Communications that it was heard to decide where to begin. They have the most up to date advanced technology. They have tons of back-up call centers loaded with generators to avoid any down time. They are an ESOP and employee over 500 long term agents. This company can meet nearly any demand of even the largest companies needs. This company, by far, exceeded most of the competition.
Compared to most answering service companies and call center service providers, MAP Communications is a leader in nearly every department. They have well organized systems that are replicated in all locations, and they offer 99.99% up-time with physical locations all across the country. While they are not the cheapest solution, they are fairly priced and you will definitely get the best of all worlds with their proprietary  'echo' software, huge IT department, and deeply customized solutions for a wide array of industries.
MAP Communications is a U.S. based and employee-owned so each and every MAP employee is financially vested in your success. They have the most experienced and compassionate team of receptionists and managers in the answering service and call center industry and we have our their in-house software and development team, which translates into maximum redundancy and greater flexibility in the services and features we can create for their customers on the fly.
How did they create a leading virtual receptionist and live 24 hour answering service to help support your business with sales, service calls and more? How did they create multiple call centers that seamlessly integrate with your systems and processes to provide more detailed, thoughtful and even more compassionate responses to your caller's questions? By becoming very good listeners. Whether it's a whistle-blower hotline service, online answering service, call for a contractor or acting as a call center for a Fortune 500 company, they're dialed in on every level. And it's what sets MAP apart from the rest of the answering service and call center industry.
Pros: MAP has multiple locations housing over 500 employees across the US. They offer 24/7 support, bilingual solutions, order processing, and online accesses to analytics and billing in live time.
Cons: Pricing plans and packages are not published. Pricing tends to be higher than average, but may be warranted due to proprietary technology.
More About MAP Communications:
500+ Agents
Small Business fortune 500 Companies
Very robust online tools and reporting
Order management
CRM
ROI Diagnostics & Reporting
Bilingual call center services
Plans start at $49
Clients: Hertz, NBA, Canon, Du Pont, WebMD, CBS, Georgia Pacific, Coca-Cola, MetLife, Office Depot, John Deere, GE
Not Sure About MAP Communications as the best solution? See other top reviews on answering service companies below.
Video About MAP Communications Solutions
MAP Communications – Client Advantages
MAP Communications: A Seamless Solution to Business Communication Needs
As a business owner, communication is one of the key aspects that can make or break the success of my company. In today's fast-paced world, it is essential to have a reliable, efficient, and responsive communication system in place. This is why I turned to MAP Communications, a leading provider of call center and answering services. After using their services for six months, I can confidently say that they have exceeded my expectations.
MAP Communications offers a comprehensive range of solutions designed to cater to businesses of all sizes and industries. From live answering services and virtual receptionists to call center support and appointment scheduling, they have it all covered. What sets them apart from the competition is their dedication to offering personalized services tailored to the specific needs of each client.
One of the main reasons I chose MAP Communications was their commitment to providing 24/7 support. As a business owner, I cannot afford to miss important calls or leave customers waiting on hold. With MAP Communications, I no longer need to worry about this. Their professional, highly-trained staff ensures that every call is answered promptly and handled with the utmost care and attention.
The quality of service provided by MAP Communications is truly exceptional. Their virtual receptionists and call center agents are not only knowledgeable about my business but also demonstrate excellent communication skills. They take the time to understand the needs of each caller and provide accurate information or direct them to the appropriate department or person. This has led to a significant improvement in customer satisfaction and has ultimately contributed to the growth of my business.
Another aspect of MAP Communications that I greatly appreciate is their user-friendly, secure online portal. This platform allows me to monitor my account, access detailed call reports, and manage my billing information with ease. It also offers a valuable resource for keeping track of my company's communication metrics, allowing me to make informed decisions about the allocation of resources and improving customer service.
In conclusion, MAP Communications has been a game-changer for my business. Their exceptional call center and answering services have allowed me to focus on my core operations while ensuring seamless communication with my customers. With their personalized approach, 24/7 support, and user-friendly platform, I highly recommend MAP Communications to any business owner looking to elevate their communication and customer service experience.
Compare Quotes
MAP Complaints & Reviews
November 25, 2015