MoneyPenny Review | Pros and Cons, and Alternatives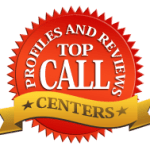 MoneyPenny Answering Service
4055 Faber Place Drive, Suite 101
Charleston, SC 29405
www.moneypenny.com
866-202-0005
Overall Rating

About MoneyPenny:
MoneyPenny outperforms any call center based in South Carolina. This company really comes across as a personal receptionist. There's nothing about this company that's not to love. Their agents are well-trained, and the price points are affordable. Set up is easy, and they don't use high pressure sales tactics.
Many people have spoken to Moneypenny – but few people realize it. Born in 2000, they lead the Answering Service and Outsourced Switchboard market with respect to our size, quality of service and our technology, looking after more calls for more businesses than any other company.
The most important relationship you'll have with anyone here will be between you and your Money Penny Receptionist. They  have over 400 bright, happy and capable individuals – every single one recruited for their attitude. You'd be delighted to employ them yourself and they'll impress your callers and staff alike.
Your Moneypenny Receptionist is someone you know and trust, who will work exactly as if based in your office.
Pros: You get your own receptionist to answer your calls so they really "get to know your clients" and this is an unusual feature in the industry. They answer calls 24/7 and agents are very well spoken. Money Penny charges by the call, not by the minute, so longer calls do not run up the bill. No set up fees required.
Cons: You'll get 30 call for $150/month and then you'll  pay bout $1.65 for each call thereafter. 24 hour service will cost you an extra $125 a month.
More About MoneyPenny:
Get Your own receptionist (with $150/Month package)
Lead capture
Overflow calls
Toll-Free numbers
Online Portal
ByPass List
No set up fees
Plans start at $75 for 0 calls then $2 per call (up to 45 then increased to $2.50)
Not Sure About MoneyPenny as the best solution? See other top reviews on answering service companies below.
MoneyPenny Complaints & Reviews
November 19, 2015