OnBrand Review | Pros and Cons, and Alternatives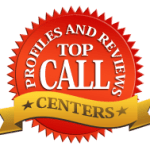 OnBrand 24
100 Cummings Center Suite 306L
Beverly, MA 01915
www.onbrand24.com
855-662-7263
Overall Rating

About OnBrand 24:
If you need outbound lead generation support, OnBrand is your best bet. They have over 2,100 seats and can pump out as many as 300 calls an hour (per agent). Their client base is approaching 200 companies, and they appear to be a trusted call center for both inbound and outbound solutions.
OnBrand24 is a leading Massachusetts call center with facilities also in Savannah, GA, and Portsmouth, NH. Their clients throughout the U.S., Canada and the U.K.  They deliver exceptional domestic, 24/7/365 call center services for companies in the catalog, e-commerce, retail, business services (membership and continuity), food and beverage, technology, healthcare, hospital, insurance and manufacturing industries.
They have more than 350 employees working at call center services facilities in Beverly, MA (headquarters), Savannah, GA, and Portsmouth, NH. A vibrant and growing company, OnBrand24 was recently named to the Inc. 5000 of America's fastest growing companies.
Pros: OnBrand 24 call centers offers support for a wide range of outbound and inbound call center solutions including help desk support, cross selling, and order processing. Accredit with the BBB and holds an A+ rating.
Cons: Their solutions are not available for the small office requires support of low call volumes. A minimal budget of $2,500/month ($30,000 yearly) is required.
Not Sure About OnBrand24 as the best solution? See other top reviews on answering service companies below.
See Top Answering Service Providers
On Brand 24 Complaints and Reviews
December 7, 2015