PCMSI – Professional Communications Messaging Service Review | Pros and Cons, and Alternatives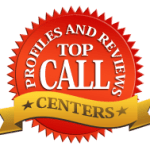 PCMSI – Professional Communications Messaging Service
105 Poplar Street
Erie, PA 16507
www.PCMSI.com
814-459-2000
Overall Rating

About PCMSI:
Professional Communications Messaging Service was founded in 1962 delivers a wide array of customized answering service solutions, messaging, and lead generation services.
PCMSI is a member of ATSI and has the experience to set their team apart in an era in which automated answering technology and answering service outsourcing trends have created a phone minefield for consumers and professionals. They frequently upgrade their technology and software to better service their clients.
They offer voicemail solutions, bilingual agents, appointment scheduling, and order taking services. Their most popular markets serviced are real estate, auto dealers, and healthcare.
Pros: PCMSI – Professional Communications Messaging Service has seven locations which is good for back up support should one area lose service due to inclement weather or unforeseen events.
Cons: The pricing was not readily available on their website and we were not able to get a download describing the rates of packages available.
More About PCMSI:
100+ Call Center Agents

24/7 Phone Answering

Dealer Locator Services
Emergency Dispatching

1st Level Help-desk Support

Employee Call-Off Lines

RSVP for Event Registration

Virtual Switch board
Clients: Not Available
Not Sure About PCMSI as the best solution? See other top reviews on answering service companies below.
Video About PCMSI Solutions
PCMSI Complaints & Reviews
September 12, 2017