Ruby Receptionists Review | Pros and Cons, and Alternatives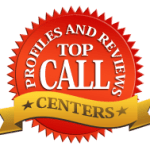 Ruby Receptionists
1331 NW Lovejoy Streey, #875
Portland, OR 97209
www.callruby.com
866-611-7829
Overall Rating

About Ruby Receptionists:
A bit pricey, Ruby Receptionists are probably the absolute best, most professional answering service solutions for attorneys. You will be hard-pressed to find a better company to serve as a personal receptionist. Bottom line, we absolutely rave about this company and so do their clients. Two thumbs up, five stars, top 10, call it whatever, Ruby Receptionists are awesome.
Their team of smart, charming "Rubys" is up to the challenge. Their mission is to preserve and perpetuate real, meaningful connections in an increasingly technology-focused, virtual world. They see the fruits of their labor in positive feedback from callers and clients, and their many awards: from being a seven-time "Fastest Growing Company in Oregon" to their crowning achievement of being named a back-to-back top 3 Best Small Company to Work for in the U.S. by FORTUNE Magazine.
Their Core Values are how they get there. They are not something you hear about on your first day and file away in a drawer. They use them to make all of their decisions, big and small. Every Ruby knows them by heart (go ahead, quiz 'em!), and if you're wondering who they are, their Core Values are definitely the place to start.
Pros: Ruby Receptionists is arguably the best solution for law offices seeking the highest caliber receptionist that has a working knowledge of the legal industry and can truly deliver legal intake services and call support for clients.
Cons: Services are billed at a much higher rate than most any other answering service solution. They do not offer 24/7 support and do not answer calls on weekends. Expect to invest about $3-$4 per call answered.
More About Ruby Receptionists:
1-3 Voicemail boxes
Answers M-F 13 Hours/day (8s – 9p EST)
21 Day Free trial
Legal Intake
Personalized greetings
Call Patching
Mobile Applications
$95 Set up fee
Plans start at $259/Month for 100 Minutes
Clients: Not available
Not Sure About Ruby Receptionists as the best solution? See other top reviews on answering service companies below.
More About Ruby Receptionists

Ruby Receptionist Complaints & Reviews
November 25, 2015