Ruby Receptionists Review | Pros and Cons, and Alternatives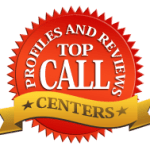 Ruby Receptionists
1331 NW Lovejoy Streey, #875
Portland, OR 97209
www.callruby.com
866-611-7829
Overall Rating

About Ruby Receptionists:
A bit pricey, Ruby Receptionists are probably the absolute best, most professional answering service solutions for attorneys. You will be hard-pressed to find a better company to serve as a personal receptionist. Bottom line, we absolutely rave about this company and so do their clients. Two thumbs up, five stars, top 10, call it whatever, Ruby Receptionists are awesome.
Their team of smart, charming "Rubys" is up to the challenge. Their mission is to preserve and perpetuate real, meaningful connections in an increasingly technology-focused, virtual world. They see the fruits of their labor in positive feedback from callers and clients, and their many awards: from being a seven-time "Fastest Growing Company in Oregon" to their crowning achievement of being named a back-to-back top 3 Best Small Company to Work for in the U.S. by FORTUNE Magazine.
Their Core Values are how they get there. They are not something you hear about on your first day and file away in a drawer. They use them to make all of their decisions, big and small. Every Ruby knows them by heart (go ahead, quiz 'em!), and if you're wondering who they are, their Core Values are definitely the place to start.
Compare Quotes
Pros: Ruby Receptionists is arguably the best solution for law offices seeking the highest caliber receptionist that has a working knowledge of the legal industry and can truly deliver legal intake services and call support for clients.
Cons: Services are billed at a much higher rate than most any other answering service solution. They do not offer 24/7 support and do not answer calls on weekends. Expect to invest about $3-$4 per call answered.
More About Ruby Receptionists:
1-3 Voicemail boxes
Answers M-F 13 Hours/day (8s – 9p EST)
21 Day Free trial
Legal Intake
Personalized greetings
Call Patching
Mobile Applications
$95 Set up fee
Plans start at $259/Month for 100 Minutes
Clients: Not available
Not Sure About Ruby Receptionists as the best solution? See other top reviews on answering service companies below.
More About Ruby Receptionists

Ruby Receptionists Advantages
Ruby Receptionists – A Gem of a Service for Your Business
As a small business owner, I am always on the lookout for solutions to help me manage my time and resources more efficiently. I recently discovered Ruby Receptionists, a virtual receptionist service, and I am thrilled to share my review with their outstanding services.
First Impressions:
The moment I came across Ruby Receptionists' website, I was drawn in by their modern and user-friendly design. It was easy to navigate, and they provided clear information about their services, plans, and pricing. Their testimonials showcased a diverse range of satisfied clients, giving most people the confidence to give them a try.
Signing Up & Onboarding:
The signup process appears to be seamless, and their customer support team helps tailor a plan that perfectly suited any business needs. I was particularly impressed with their onboarding process; they take the time to understand each client and their specific requirements. This personalized approach ensured that their receptionists were well-versed in handling my calls professionally and efficiently.
Professionalism & Quality of Service:
Ruby Receptionists deliver on their promise to provide exceptional service. Their receptionists are friendly, professional, and responsive, consistently going above and beyond to ensure that your clients feel valued and well taken care of. They will become an integral part of your team, and it's hard to imagine running a business without their support.
Features & Integrations:
One of the key reasons businesses opt for Ruby Receptionists was their impressive range of features and integrations. From live call answering and appointment scheduling to bilingual receptionists and after-hours voicemail services, they have it all covered. They also seamlessly integrate with most CRM and calendaring tools, streamlining my workflow and saving me valuable time.
Pricing:
While Ruby Receptionists' services are not the cheapest in the market, I find the value they provide to be well worth the investment. Their flexible plans and transparent pricing make it easy for me to choose a package that aligns with my budget without sacrificing quality.
Conclusion: In today's fast-paced business environment, a reliable and professional virtual receptionist service like Ruby Receptionists can be a game-changer. Their exceptional team, attention to detail, and robust feature set have undoubtedly contributed to the growth and success of my business. I wholeheartedly recommend Ruby Receptionists to any business looking to enhance their customer service experience and optimize their operations.
Compare Quotes
Ruby Receptionist Complaints & Reviews
November 25, 2015