Signius Communications Review | Pros and Cons, and Alternatives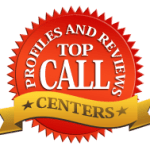 Signius Communications
8915 Knight Road, SUite 8915
Houston, TX 77054
www.Signius.com
713-799-9000
Overall Rating

About Signius Communications:
Overall Signius Communications is a top answering service provider and ranked very well in all areas. Signius Communications has 99% up-time, state of the art technology, and some of best experienced managers in the industry. This is company you can trust to get the work done.
Signius Communications is a U.S. based live answering service with 13 locations. Offices are in Arlington,TX; Chicago, IL; Granada Hills, CA; Houston, TX; Indianapolis, IN; Melbourne, FL; Miami, FL; Mobile, AL; New York, NY; Phoenix, AZ; Salisbury, MD; South Bend, IN. With Signius Communications on your team, small business owner can be confident that their business are well cared for, 24/7. Whether you manage a real estate company or a law office, they can customize a unique customer support solution to fit your organization's communication needs and budget. 
Signius Communications is a entirely US-based and their phone agents are properly equipped with state-of-the-art technology to help ensure the best quality of phone answering services that their customers have come to rely on. They have been serving thousands of businesses since 1929. Signius Communications has helped their clients–to reduce business operating costs, improve customer service levels and focus more of their time and energies where it matters most.
Pros: Signius Communication has multiple locations and update is 100%. Client services are not impacted by weather, power outages, and other matter to affect smaller mom and pop phone answering services.
Cons: Systems are not always streamlined and may be difficult to replicate with growth.
More About Signius Communications:
100+ Agents

Rigorous screening and on-boarding

Very robust online tools and reporting
Order processing management

Continuous training is part of our culture

ROI Diagnostics & Reporting

Performance expectations exceed industry standards

High retention rate helps ensure consistency and quality
Clients: Not Available
Not Sure About Signius Communications as the best solution? See other top reviews on answering service companies below.
Video About Signius Communications Solutions
Signius Complaints & Reviews
January 8, 2017