Specialty Answering Service Review | Pros and Cons, and Alternatives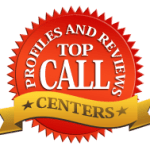 Specialty Answering Service
800 N Henderson Road,
King of Prussia, PA 19406
www.specialtyansweringservice.com
Overall Rating:

About Specialty Answering Service:
Specialty Answering Service call center services were created with your organization in mind. Whatever your needs may be, their support staff is trained to assist you. They state that 81% of companies who deliver strong customer service outperform their competition. Whether you work in the HVAC industry, the medical industry, the plumbing industry, or any other yet to be created industry in the universe – they claim to have the experience and the tools to help your company rise above the rest! It can be a challenge to take care of business when you are busy trying to run a business. With so many responsibilities on your plate, something is bound to dip under the radar. Phone calls are missed; customer service requests go by the wayside; and opportunities to expand your client base fall through the cracks. They state that 67% of customers hang up the phone out of frustration if they can't speak to a real person.  No matter the size of your organization, their live-operator answering service can have a positive impact on productivity.
Compare Quotes
Pros: Specialty Answering Service provides customers with six different call center pricing plans. Bilingual services are available for Spanish call support.
Cons: There have been unverified complaints that the company may not be the direct provider of answering services and instead outsource services to one or more third party call centers, however they have maintained a decent reputation outside of this.
Not Sure About Specialty Answering Service as the best solution? See other top reviews on answering service companies below.
More About Specialty Answering Service

Specialty Answering Service Advantages
A Comprehensive Look at Specialty Answering Service
Review:
As a small business owner, I am always on the lookout for tools that help me manage my company more efficiently. After conducting thorough research on various answering services, I decided to try Specialty Answering Service (SAS) for my business. After using it for several months, I am pleased to share my thoughts on their services.
Range of Services: 5/5
Specialty Answering Service offers a wide range of services that cater to various industries, including healthcare, legal, real estate, and more. They provide 24/7 live answering, virtual receptionist services, appointment scheduling, and even emergency dispatch. Their comprehensive service offering allows businesses to choose the features that best suit their needs.
Pricing and Customization: 4/5
SAS offers flexible pricing plans, with options to suit businesses of all sizes. Their plans range from basic pay-as-you-go options to more comprehensive monthly plans. Although their pricing is competitive, it can be a bit complex to navigate and may require some time to find the perfect fit for your business. However, the customization options available make it worth the effort.
Customer Service and Professionalism: 4.5/5
SAS provides excellent customer service, with their agents being both professional and courteous. They go through a rigorous training process, ensuring that they are well-equipped to handle calls with the utmost care. There were a few instances where I felt the agent could have been more knowledgeable about my business, but overall, the experience was positive.
Technology and Integrations: 4.5/5
One of the standout features of Specialty Answering Service is its technology and integration capabilities. They offer a user-friendly online portal, which makes managing calls and tracking data a breeze. Additionally, SAS integrates seamlessly with various CRM systems, making it easier to manage customer interactions.
Reliability and Consistency: 4/5
During my time using SAS, I found their service to be reliable and consistent. There were a few minor hiccups, such as dropped calls or longer wait times during peak hours. However, these issues were infrequent and did not significantly impact my overall experience.
Conclusion:
Overall, I am satisfied with Specialty Answering Service as a valuable tool for my business. Their wide range of services, professionalism, and advanced technology make them a strong contender in the answering service industry. While there is always room for improvement, I believe that SAS is an excellent choice for businesses looking to enhance their customer service capabilities.
Final Rating: 4.4/5
Compare Quotes
Specialty Answering Service Complaints & Reviews
November 19, 2015