Specialty Answering Service Review | Pros and Cons, and Alternatives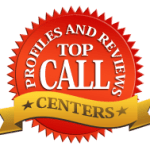 Specialty Answering Service
800 N Henderson Road,
King of Prussia, PA 19406
www.specialtyansweringservice.com
Overall Rating:

About Specialty Answering Service:
Specialty Answering Service call center services were created with your organization in mind. Whatever your needs may be, their support staff is trained to assist you. They state that 81% of companies who deliver strong customer service outperform their competition. Whether you work in the HVAC industry, the medical industry, the plumbing industry, or any other yet to be created industry in the universe – they claim to have the experience and the tools to help your company rise above the rest! It can be a challenge to take care of business when you are busy trying to run a business. With so many responsibilities on your plate, something is bound to dip under the radar. Phone calls are missed; customer service requests go by the wayside; and opportunities to expand your client base fall through the cracks. They state that 67% of customers hang up the phone out of frustration if they can't speak to a real person.  No matter the size of your organization, their live-operator answering service can have a positive impact on productivity.
Pros: Specialty Answering Service provides customers with six different call center pricing plans. Bilingual services are available for Spanish call support.
Cons: There have been unverified complaints that the company may not be the direct provider of answering services and instead outsource services to one or more third party call centers, however they have maintained a decent reputation outside of this.
Not Sure About Specialty Answering Service as the best solution? See other top reviews on answering service companies below.
More About Specialty Answering Service

Specialty Answering Service Complaints & Reviews
November 19, 2015