Stericycle Review | Pros and Cons, and Alternatives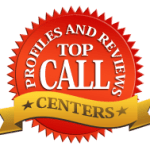 Stericycle Communications
4010 Commercial Avenue
Northbrook, IL 60062
www.stericyclecommunications.com
800-643-0240
Overall Rating

About Stericycle Communications – Answering Service:
While their core business is biohazard disposal services, Stericycle is big player in the answering service world. They seem to be buying up a lot competitors over the last four years. The company is one of the leader in the medical answering service community. No doubt, this is top company that can be trusted my medical professionals.
Stericycle, Inc. is a global business-to-business services company that provides highly specialized solutions to commercial companies of all sizes. Founded in 1989, Stericycle has consistently grown to become a leader across a range of complex and highly regulated market sectors. With over 19,000 team members operating from 550 global locations, Stericycle is the partner of choice for many global brands.
Stericycle Communication Solutions is one of North America's leading providers of customer communication solutions. By consolidating the capabilities of numerous businesses, high quality telephone answering, appointment scheduling, and automated outreach services are provided with a high level of efficiency. A human touch is combined with innovative technology to deliver best-in-class communication services.
Pros: Multiple locations ensuring no down time for service. They offer confidential messaging, daytime call management, and automated solutions. They excel in answering service for the medical field and their call centers are HIPAA compliant.
Cons: Steticyle buys and acquires a number of answering service businesses and customers may become confused when the sale is complete. Customer support appears to be lacking. Limited in call center technology.
More About Stericycle Communications:
Appointment Reminders
Messages via email, voice, text, or fax
Multilingual Operators
HIPAA compliant
Daily recap reporting
Post discharge follow up
System redundancies
$150 Set up fees
Clients: Not available
Not Sure About Stericycle Communications as the best solution? See other top reviews on answering service companies below.
Stericycle Complaints & Reviews
November 20, 2015