The Connection Review | Pros and Cons, and Alternatives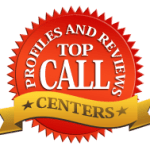 The Connection
11351 Rupp Dr
Burnsville, MN 55337
www.theconnectioncc.com
(800) 883-5777
Overall Rating

The Connection:
The Connection prides itself on being able to adapt to any company's answering requirements. They've been in the business for over 35 years and have worked with multiple Fortune 500 companies.
Their call centers are open 24/7 but they also offer call center consulting. So if you run a small call center within your business, you can hire The Connection to come and work with your agents to make sure they're employing best practices. On that note, they also offer call center training so that you can make sure you're hiring skilled workers.
Services
The agents at The Connection are skilled enough to offer Level 1 tech support. Escalation to Level 2 tech support or an internal team is also possible. The agents are best at helping customers with username resets, IT ticketing, case ticketing, data management, and general troubleshooting.
Their agents are also heavily experienced in e-commerce and retail. They can assist with order entry, cross-selling, issue resolution, payment processing, customer data management, product selection, up-selling, status inquiries, warranty inquiries, and refunds.
They are also skilled at lead qualification and appointment setting. The team at The Connection handles outbound and inbound qualification with appointment transfers. These services are available for initial scheduling as well as follow-up confirmations for clinic and physician visits, sales, new product roll-outs, service visits, and more.
Need help with enrollment and ticketing? Not a problem. Services at The Connection include payment processing, issue resolutions, product selection assistance, account management, customer loyalty, and more.
With their member support skills, the agents at the connection work hard to get subscription renewals, event registration, provide new member enrollment, and maintain retention.
Prices
Unfortunately, at The Connection, they don't have any set price bundles like the other answering service companies. Instead, you would have to contact them directly and get a quote for the services you desire. This can end up working in your favor, as you might be able to bargain and negotiate with them.
Cons
The Connection does more than just take a message which is beneficial. However, many other services also offer similar services to this company.
Because they don't have set prices, it's hard to tell how much you're going to be paying compared to other companies using their service.
Like some of the other companies in this article, The Connection is unfortunately not accredited with the Better Business Bureau. It's also hard to find reviews of this company online and they have zero Yelp reviews.
This lack of customer feedback might be enough to steer some cautious clients elsewhere.
More About The Connection:
Call Center Outsourcing
Virtual Receptionists
Omni-Channel Services
Call Center Consulting
Not Sure About The Connection as the best solution? See other top reviews on answering service companies below.
The Connection Complaints & Reviews
October 21, 2019