Alert Communications Review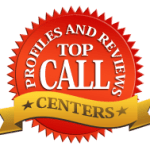 Alert Communications Call Center Services
3601 Calle Tacate
Camarillo, CA 93012
www.alertcommunications.com
800-801-7628
Overall Rating

About Alert Communications:
Alert Communications is a nationwide English and Spanish speaking Call Center and an award-winning provider of answering service solutions with close to 50 years of experience. Their focus is on flawless customer service, designing accounts for any organization, and creating efficiency for our clients. They deliver 24×7 live services, which have been recognized and awarded by the Call Center Industry for quality in customer service. They are committed to operational excellence and are proud to treat your callers as if they were their own.
Their mission is to provide high quality answering solutions for our customers and their clients while providing an excellent work environment for our team.
Alert Communications is an exceptional outsourcing option, delivering our skilled Agents and industry-leading technology to businesses in need of anything from traditional answering services for attorneys or doctors to complex call center solutions.   With a variety of customizable services, they are without question positioned to handle a multitude of call situations.   Their goal is to assist our clients in meeting their business objectives of reducing costs and increasing revenue while providing measurable results.
Pros: Alert Communications has a number of published testimonials about their answering service and call center solutions.
Cons: Rates and plans are not available on the pricing tab.
Not Sure About Answering Service United as the best solution? See other top reviews on answering service companies below. They also have a number of awards from ATSI adn Cam X
See Top Answering Service Providers
More about Alert Communications:

Alert Communications Complaints and Reviews
December 28, 2015