Answering Innovations Review | Pros, Cons, And Alternatives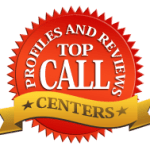 Answering Innovations
25 Kessel Ct # 107
Madison, WI 53711
www.answeringinnovations.com
(800) 777-1564
Overall Rating

Answering Innovations:
At Answering Innovations, their employees will take the caller's name, phone number and a message. They will then send you a message either via email, text or phone call containing all of the information they received. The answerer can collect more information too at your request.
Services
Like most other answering service companies, Answering Innovations operates 24/7. That's including holidays and after-hours.
With their order taking service, order entry specialists can be utilized to help take and sell orders so that you can maximize revenue. The live agents at Answering Innovations can also offer tech support to your customers.
With their intuitive message dispatching, you can have urgent calls forwarded directly to you. Calls that aren't urgent can be emailed to you later or held until you call in.
If your service doesn't require a live agent, you can take advantage of Answering Innovation's Interactive Voice Response (IVR) and Auto Attendant. This service can save you time and money, especially if you receive high levels of service calls.
Prices
There are five pricing tiers available at Answering Innovations. The most affordable tier is their Gold Package. This costs $129.99 for 100 minutes.
Their most popular tier is their Platinum package. With this package, you get 250 minutes for $229.99. With the Diamond tier, you pay $399.99 for 500 minutes.
The Diamond + package gets you 750 minutes for $595. And lastly, there is the Enterprise package. This costs $775 and gets you 1,000 minutes.
No matter which package you get, all of the features are the same. This means that you get 24/7 live phone answering, free 800 check-in, and call forwarding number, and free message dispatching via text message or email.
You also receive free text confirmations, on-call scheduling, and access to IT support for standard reports.
It's important to note that there is a $50 one-time setup fee.
Cons
The first obvious con is the cost. With Answering Innovations' cheapest bundle, you pay $129.99 for 100 minutes. At a company like Answer America, you get 150 minutes for that same price.
Also, like Answer America, Answering Innovations is not accredited with the Better Business Bureau.
More About Answering Innovations:
Open 24 Hours
Auto Attendant & IVR
Message Dispatch
Sign Up Online
Order Taking
Technical Support
Secure Messaging App
Not Sure About Answering Innovations as the best solution? See other top reviews on answering service companies below.
As you can see, different answering service companies offer all sorts of different features at varying prices. To determine which one is the right fit for your business, take a look at your budget and what you want out of companies like these.
Don't be afraid to negotiate or ask for more details before signing a contract. And don't sign any longterm contracts before feeling confident in the answering service company's ability to properly handle your calls.
Either way, it's most likely a good idea to have some sort of answering service at your disposal. Want to learn more about what to look for when choosing the best call center? Make sure that you ask the right questions so you don't overlook anything.
Answering Innovations Complaints & Reviews
October 21, 2019