Contact One Call Center Services Review | Pros, Cons, And Alternatives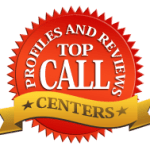 Contact One
8345 W 16th Ave.
Lakewood, CO 80214
www.contactonecallcenter.com
303-238-8341
Overall Rating

About Contact One Call Center:
In business since 1956, Contact One Call Center has supported clients' needs for over 50 years. Currently Contact One Call Center supports clients locally, nationally, and internationally on a 24/7 basis. Contact One Call Center's clients represent a wide variety of industry from plumbing to medical, real estate to IT, start-up to long established e-tailers.
Regardless of the industry or the need, Contact One Call Center knows that the most important service they can provide is excellent service. Contact One Call Center continuously monitors our call agents to ensure that their clients' accounts are being handled correctly and professionally. Contact One Call Center is a member of the Association of TeleServices International and winner of the prestigious ATSI Award of Excellence.
Pros: Contact One Has been in business for 60 years. They offer service 24 hours a day and support bilingual call center needs.
Cons: They have two websites and it was difficult to differentiate the two solutions. One was contactonecallcenter.com and the second was wetakecalls.com. Their services were not very detailed on either site and pricing is not published. 100 minutes are a minimum requirement for service.
Not Sure About Contact Once as the best solution? See other top reviews on answering service companies below.
See Top Answering Service Providers
Contact One Complaints And Reviews
December 7, 2015