Patient Calls Review | Pros and Cons, and Alternatives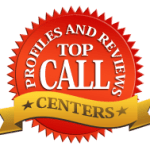 Patient Calls
www.PatientCalls.com
866-333-7922
Overall Rating

About Patient Calls:
Patient Calls is a medical answering service and was created to meet the needs of doctors and health care professionals. Without any doubt they are one of the best medical call centers in the nation. From the ground up, they built the company to better assist medical businesses all across the nation.
Patient Calls is top 20 ranked medical answering service that support first responder messaging, physician, referrals, on-call management, and doctor to doctor consultation calls.
PatientCalls ranks as one of the most trusted Business Associate and industry leaders among their HIPAA Compliant Medical Answering service constituents. They offer Secure SMS text messaging, EMR integration, and security & disaster recovery.
Top Clients: Mercer-Bucks Orthopedics, OrthoMaryland, Advocare, Einstein Healthcare Network, Pulmonology Associates, Inc, Pediatric Associates, LLC
Pros: BA & Sub-BA Agreements, HIPAA Compliance Training, and Quarterly Risk Assessment Analysis.
Cons: The company does not list their street address on their website and we were not able to find a physical location on line.
More About Patient Calls Medical Answering Service:
Multiple Layer Encrypted Connectivity
Cyber Intrusion Detection / Prevention
Secured & Encrypted Texts / SMS
Secure, HIPAA Compliant

Appointment Setting

Offers a 14 day trial
Not Sure About Patient Calls as the best solution? See other top reviews on answering service companies below.
Back to Medical Answering Service Review
Video About Patient Calls Solutions:
Patient Calls Complaints & Reviews
September 12, 2017