TelAssist Review | Pros and Cons, and Alternatives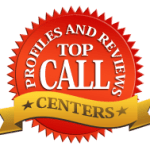 TelAssist Answering Service
6417 W. 87th Street
Oaklawn, IL 60453
www.TelAssist.com
708-430-1440
Overall Rating

About TelAssist:
TelAssist is a reliable answering service. Their agent are professional, however, at times their hold times have been known to be a tad long. Overall, they are a top ranked provider of answering services for small businesses.
Tel Assist provides 24/7 inbound call center services and customer contact solutions. What makes them an exemplary service provider is their close connections to their customers paired with our common sense solutions. They speak directly to your customers, so they understand what they do is critical to your business. Because of this intimate relationship, they deliver their service with a strong dose of honesty and attention to detail.
TelAssist provides quality outsourced personnel to professionally handle your inbound calls 24/7, freeing your staff to address other corporate matters without distractions. They deliver a wide array of call center services, including customer support, help desk services, answering services, and order processing solutions.
Pros: Tel Assist offers a full suite of services such as Help Desk support, escalation of crucial events, Muilti Channel, Cloud Computing, and remote receptionist services.
Cons: TelAssit does not offer any outbound call support or cold calling. They have one location in Chicago, which can cause problems of interrupted services during inclement weather.
More About TelAssist:
Natural gas generator
Multiple telecommunication resource groups that can back-up one another
Two Internet access vendors
Full complement of critical system spares on site
Off-site hosted system for disaster
Not Sure About Tel Assist as the best solution? See other top reviews on answering service companies below.
Learn More About TelAssist (Video)
TelAssist Advantages
TelAssist is a company that offers a range of virtual assistant services to businesses and individuals. These services include customer support, appointment scheduling, call forwarding, and more. TelAssist aims to provide high-quality customer service and support to their clients while saving them time and resources.
One of the key advantages of using TelAssist is that it allows businesses to outsource their customer support and administrative tasks, which can be time-consuming and costly to handle in-house. With TelAssist, businesses can focus on their core operations while leaving the day-to-day tasks to their virtual assistants.
Another benefit of TelAssist is its flexibility. Clients can choose from a range of services and customize them to fit their specific needs. TelAssist's virtual assistants are available around the clock, which means that businesses can provide 24/7 customer support and never miss a call or email.
Overall, TelAssist seems like a reliable and professional virtual assistant service. Their focus on customer service and support, coupled with their flexibility and scalability, makes them a great option for businesses of all sizes. However, as with any service provider, it's important to do your own research and due diligence before making a decision.
Compare Quotes
Tel Assist Complaints & Reviews
August 3, 2016