VoiceNation Review | Pros, Cons, And Alternatives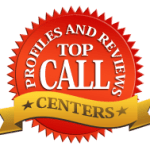 VoiceNation Answering Service
5089 Bristol Industrial Way, #C
Buford, GA 30518
www.voicenation.com
678-318-1300
Overall Rating

About VoiceNation:
Probably the most recognized company in the industry, VoiceNation may be the best answering service company for the money. The company is s major leader in technology and has countless awards for quality service. You can't go wrong with a solution from VoiceNation.
Voice Nation's innovative technology moves beyond the traditional PBX and cell phone. They've set the industry standard in voice communications, enabling businesses of all sizes to compete in the marketplace as a Fortune 500 organization. Their hosted platform offers companies all the features of a corporate PBX at a fraction of the cost or complexity of traditional technology. They also ensure companies stay competitive through a reliable voice platform and robust disaster recovery services.
VoiceNation has been continually perfecting technologies that have been validated, tested and refined since the early 1990s. As a result of VoiceNation's substantial effort in research and development, they have launched several capabilities that other service providers don't even have in the design phase.
Pros: The team at VoiceNation offers lead capture, order fulfillment, and inbound phone answering services. They offer voice-mail services and virtual fax solutions. Customers can get 100 minutes of service for $130/month. Voice Nation has transparent pricing and is very competitive.
Cons: As of June 3, 2017 our team has no negative findings about this company.
More About Voice Nation:
Voicemail, Virtual PBX, Call Answering
Messages via email, voice, text, or fax
Instant online activation
Live message relay
No home based agents
Website Integration
Emergency Dispatch Services
Open Source answering service software
Plans start at $30 for 30 minutes
Clients: Adobe, Dell, McDonald's, Hyundai, Dunkin Donuts, FEMA, Rolls Royce
Not Sure About Voice Nation as the best solution? See other top reviews on answering service companies below.
More About VoiceNation

VoiceNation Advantages
VoiceNation is a US-based answering service company that offers a range of virtual receptionist services to businesses of all sizes. Their services include call answering, message taking, appointment scheduling, order taking, and more. They also provide 24/7 availability, customizable scripting, and a mobile app for easy management of calls.
Overall, VoiceNation has received positive feedback from its customers. Many praise the company for its high-quality service, friendly and professional staff, and flexibility. Customers appreciate the ability to customize their call scripting to fit their business needs and the 24/7 availability of their virtual receptionists.
However, some customers have reported issues with billing and pricing, noting that the company's rates can be higher than other similar services. Additionally, some users have noted occasional problems with call quality or delays in message delivery.
Overall, VoiceNation appears to be a reputable and reliable virtual receptionist service provider with a solid reputation for quality customer service. However, potential users should carefully consider the pricing and billing structure and weigh the pros and cons before making a decision.
Compare Quotes
VoiceNation Complaints & Reviews
November 19, 2015